The governments of Canada and Alberta are investing in critical animal health diagnostics at the University of Calgary's Faculty of Veterinary Medicine.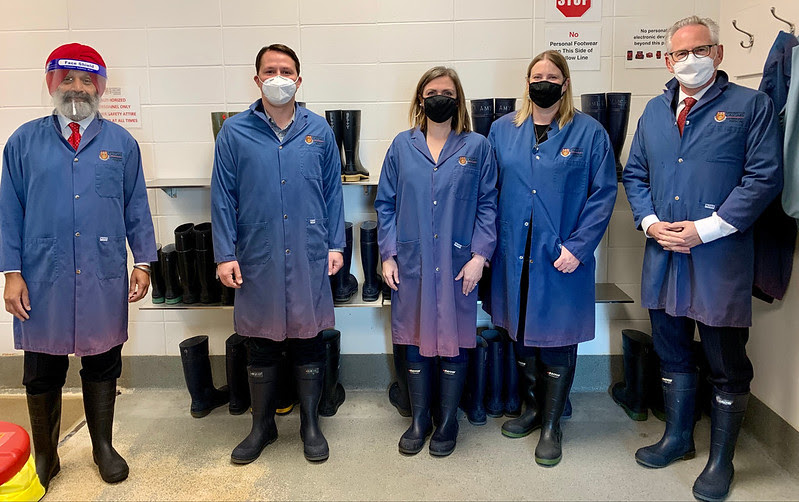 L-R: Dr. Baljit Singh, Minister Dreeshen, Jennifer Davies, Ashley Whitehead and Ed McCauley of the University of Calgary.
The $3.44-million agreements were finalized in March and will help the faculty launch a pilot project to expand its diagnostic service unit for animal disease diagnosis and welfare until February 2024.
This will create an animal disease and diagnosis welfare capacity at the university, which will provide diagnostic pathology, bacteriology and other testing services to the province's veterinarians.
The pilot project is a made-in-Alberta solution for quicker, more affordable results for vets and producers, and greater learning opportunities for the university's students.
This agreement is a part of the Alberta government's commitment to ensuring farmers and ranchers lead agriculture research priorities – not government. Establishing Results Driven Agriculture Research (RDAR), an arm's-length non-profit corporation, is a first step in making sure research funding priorities are producer-led. Over the long term, RDAR will assume ongoing responsibility for the funding agreement with the University of Calgary.
Under this new model, agricultural research in Alberta will lead to tangible benefits for farmers, including higher profits, a more abundant food supply at lower cost for Albertans and ultimately a higher quality of life in rural communities