Announcements
Subscribe to posts
Agriculture and Forestry has reached an agreement to transfer key research programs to the University of Alberta, strengthening its agriculture research capacity.
The University of Alberta will receive a $3.7-million grant to assist in the transition of critical agriculture research programs and researchers.
These researchers and programs now reside with the University of Alberta:
John Basarab, beef genomics and feed efficiency

Dr. Marcos Colazo, reproductive management in beef and dairy cattle

Valerie Carney, Poultry Innovation Project lead

Sheri Strydhorst, cereal agronomy
Alberta farmers and ranchers will continue to benefit from world-leading research that will now be housed at the University of Alberta. These researchers and programs, previously with Agriculture and Forestry, will continue to benefit the province's farmers and livestock producers under the current agreement.
Quick facts
Established in March, RDAR is a non-profit producer-led company that operates at arm's length from the Government of Alberta.
RDAR and the Government of Alberta recently reached a $37-million annual funding agreement.

RDAR determines and funds industry-wide research priorities to enhance producers' competitive advantage.
The University of Alberta is one of the world's top research universities, with expertise in both established and emerging fields including health, artificial intelligence, energy, food safety and security, and nanotechnology.
Agriculture and Forestry's field crop development centre will now be housed at Olds College, leveraging research capacity and creating new teaching opportunities.
An initial $10.5-million grant over three years will fund the program at Olds College. The college will take ownership of the program, providing it the capacity to support more world-leading research.
Alberta's barley breeding program has successfully developed and introduced several new varieties of barley to both domestic and international markets. Some examples include:
AB Advantage, AB Wrangler and AB Tofield, and a highly sought after (but yet unnamed) variety, which are for feeding domestic livestock

AB Lowe and AB Brewnet, which are now used for the growing craft brewing market
Quick facts
The Barley/Triticale Research Program comprises breeding, pathology and biotechnology activities in relation to barley and triticale.

Agriculture and Forestry has reached a memorandum of understanding (MOU) to transition its Barley/Triticale Research Program to Olds College.
Alberta's government is increasing research capacity by supporting the transition of the Alberta Irrigation Technology Centre (AITC) and the Brooks Greenhouse to Lethbridge College.
Details are currently being finalized for a $2-million agreement that will see the college manage the 200 acres and three pivots at the AITC. In addition, the Brooks Greenhouse will be transferred as part of its Centre for Applied Research, Innovation and Entrepreneurship (CARIE).  
Lethbridge College is hiring five staff to manage these facilities. By working with the college, the AITC and Brooks Greenhouse will be able to offer scientists the opportunity to conduct research at a scale Alberta farmers can then apply in the field.
Lethbridge College will operate the facilities as workspace for agriculture researchers from across the industry – post-secondary institutions, private industry and more.
The governments of Canada and Alberta are investing in critical animal health diagnostics at the University of Calgary's Faculty of Veterinary Medicine.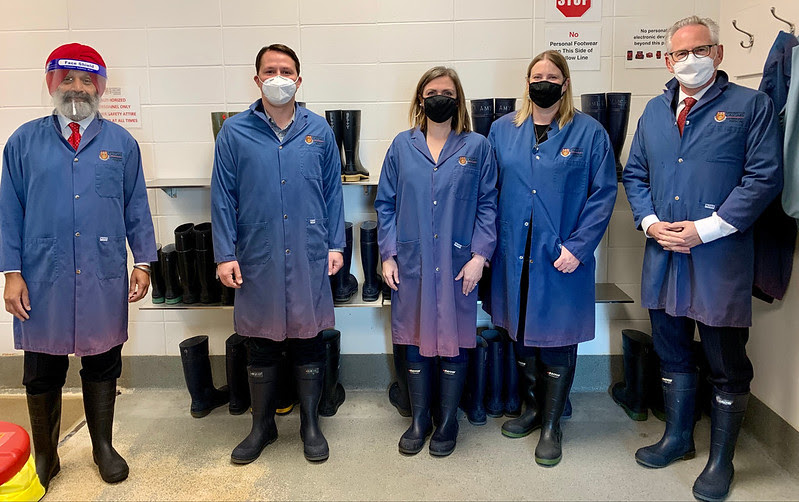 L-R: Dr. Baljit Singh, Minister Dreeshen, Jennifer Davies, Ashley Whitehead and Ed McCauley of the University of Calgary.
The $3.44-million agreements were finalized in March and will help the faculty launch a pilot project to expand its diagnostic service unit for animal disease diagnosis and welfare until February 2024.
This will create an animal disease and diagnosis welfare capacity at the university, which will provide diagnostic pathology, bacteriology and other testing services to the province's veterinarians.
The pilot project is a made-in-Alberta solution for quicker, more affordable results for vets and producers, and greater learning opportunities for the university's students.
This agreement is a part of the Alberta government's commitment to ensuring farmers and ranchers lead agriculture research priorities – not government. Establishing Results Driven Agriculture Research (RDAR), an arm's-length non-profit corporation, is a first step in making sure research funding priorities are producer-led. Over the long term, RDAR will assume ongoing responsibility for the funding agreement with the University of Calgary.
Under this new model, agricultural research in Alberta will lead to tangible benefits for farmers, including higher profits, a more abundant food supply at lower cost for Albertans and ultimately a higher quality of life in rural communities
Crop yields are estimated to hit a new record high in Alberta with farmers harvesting more than seven per cent above what is normal. 
Livestock market sales are estimated to also reach a new record high of $6.9 billion.
The food processing sector in the province is also expected to hit a new record with products totaling $14.8 billion. 
Quick facts
Alberta accounts for more than 21 per cent of all Canadian goods exported internationally.

Alberta's agri-food sector is an important part of the Alberta economy, contributing $9.2 billion in gross domestic product (GDP) and employing more than 77,000 Albertans.

With sales of $15.8 billion in 2019, food and beverage manufacturing was the second largest manufacturing industry in Alberta (20.8 per cent of provincial manufacturing sales) after petroleum and coal product manufacturing. It is the largest manufacturing employer in the province, employing 28,000 Albertans.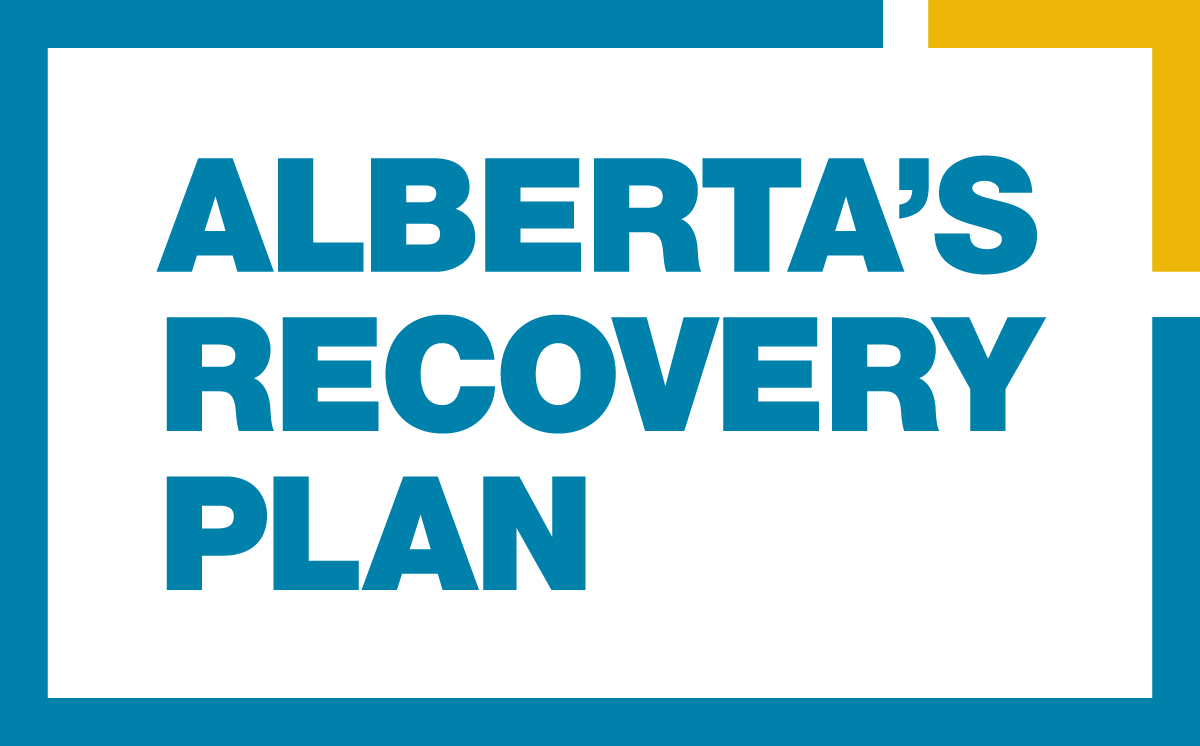 Action for Agriculture supports the proposal for a UN International Year of Rangelands and Pastoralists to recognize how rangelands and pastoralists contribute to the world's culture, economy and environmental health!
On September 16, Alberta Land Institute hosted a webinar featuring 3 guests who shared their expertise about the role municipalities play in protecting, measuring and mitigating biodiversity.
Alberta Land Institute heard from:
·       Dr. Cameron Jefferies, Associate Professor, Faculty of Law University of Alberta who shared updates to the Municipal Government Act that enable and require the protection of biodiversity in Alberta
 
·       Catherine Shier, Principal Ecological Planner City of Edmonton walked us through the different policies and tools the City of Edmonton uses to measure and find protection "hot spots"
 
·       Dr. Colleen St. Clair, Professor of Biological Sciences at the University of Alberta then followed up with very interesting research findings related to wildlife-human conflicts and habitat fragmentation.
The webinar provides excellent insight into the opportunities and challenges of protecting biodiversity.
Catch the webinar and access bonus resources to learn more about how municipalities and citizens can protect biodiversity.
The Government of Alberta is helping farmers by modernizing rules, reducing red tape and creating new research opportunities.
Seed growers in Alberta will soon have access to more seed varieties and cereal research. Minister of Agriculture and Forestry Devin Dreeshen has signed a ministerial order removing Fusarium graminearum (fusarium) from the Pest and Nuisance Control Regulation, bringing Alberta in line with best practices from other provinces.
Fusarium is a fungal disease of cereal crops that affects grain development and quality. Removing it from the regulation will allow Alberta to modernize to managing the disease, rather than having zero tolerance for it.
Regulating fusarium has failed to stop its spread, which has increased across the province over the past 20 years. The Alberta Fusarium graminearum Management Plan, published in 2002, does not account for recent advances in seed treatment options that can lower detections, bringing them close to zero.
Quick facts
Fusarium graminearum 

causes fusarium head blight, a serious fungal disease that affects wheat, barley, oats and corn.
It has been present in Alberta at very low levels since 1989. 

In late 2002, Alberta released the first comprehensive Alberta Fusarium graminearum Management Plan.
Grasslands are one of the most common habitat types in the world and one of the most threatened. An opportunity exists for corporations to manage privately owned grasslands in nature-friendly ways that will realize multiple values for many stakeholders, including benefits to climate change mitigation and adaptation, stormwater run-off, cost savings and aesthetics.